St.Patrick's Day is right around the corner, on Monday, March 17. It's celebrated by the Irish; St Patrick is one of their patron saints. Not only Irish, but everyone around the world celebrates this day, it's either because they have Irish heritage or just an excuse to have fun and wear green!
On the day, fun parades are organized throughout the countries and the bars/restaurants are all Irish themed, playing Irish music and serving nothing but beer. Everyone get's dressed in green outfits, puts on green makeup and somewhere wears the famously known four leaf clover. 
Here are some exciting makeup and nail art suggestions you might want to try out for St.Patrick's Day. You can too show your Irish spirit with style!
Creating fun and dramatic eyes
Use a dark color of shade for the corner of your eyes and a lighter color to cover the whole lid. The next shadow you apply will be a beautiful lime color and blend in smoothly with the rest of the shades. For great results, finish off with a liquid eye liner to draw a cat's eye line. 
Use a dark green and spread it over your eye lid. You can then use a light lime color to cover the rest of the lid that goes to your eyebrow. For a gorgeous touch, add eye liner and mascara. 
With a green eyeliner or a thick brush draw a line towards the corner of your eye and connect with another line to create a high cats eye. Fill in the corner with a dark green and slowly make your way to the center of the eye with different shades of green. Use a green shadow for the bottom lid of your eye before applying mascara.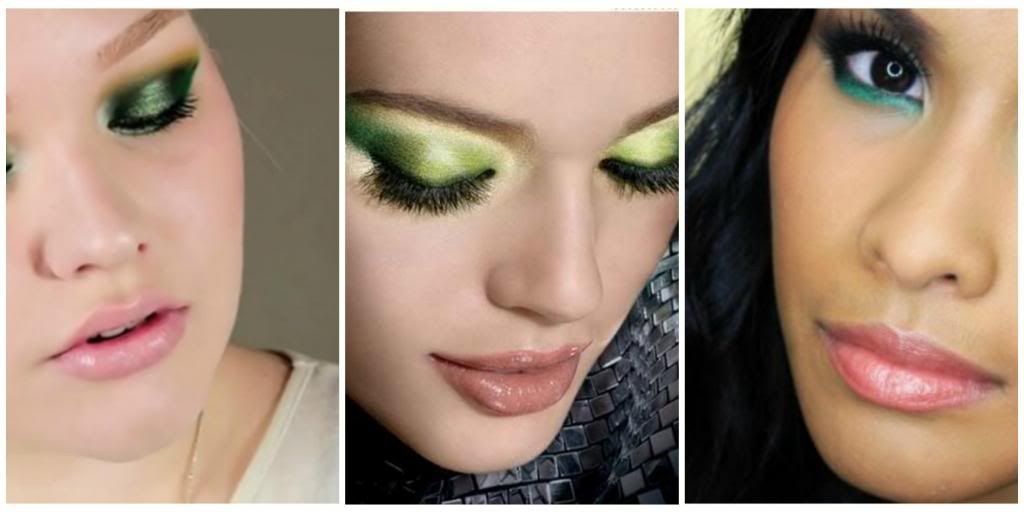 Nail Art for St.Patrick's Day
There are many different fun designs that you can try out to help celebrate the day. You can choose to mix and match different shades of green or designs. All you'll need is regular nail polish. Here is one of our favorite designs:
St.Patrick's Day water marble nail art
Simply get a cup of water and drip drops of nail polish. Drop a green and black color continuously until you get a circle that's mixed with the two colors. 
Use a delicate touch to draw a line from the outside into the center. Do this for all four sides. 
Dip down in the center while the polish is still wet. 
Line up some of your fingers so it fits into the cup and dip them in.
Once the surface is clear, pull your fingers slowly out of the water.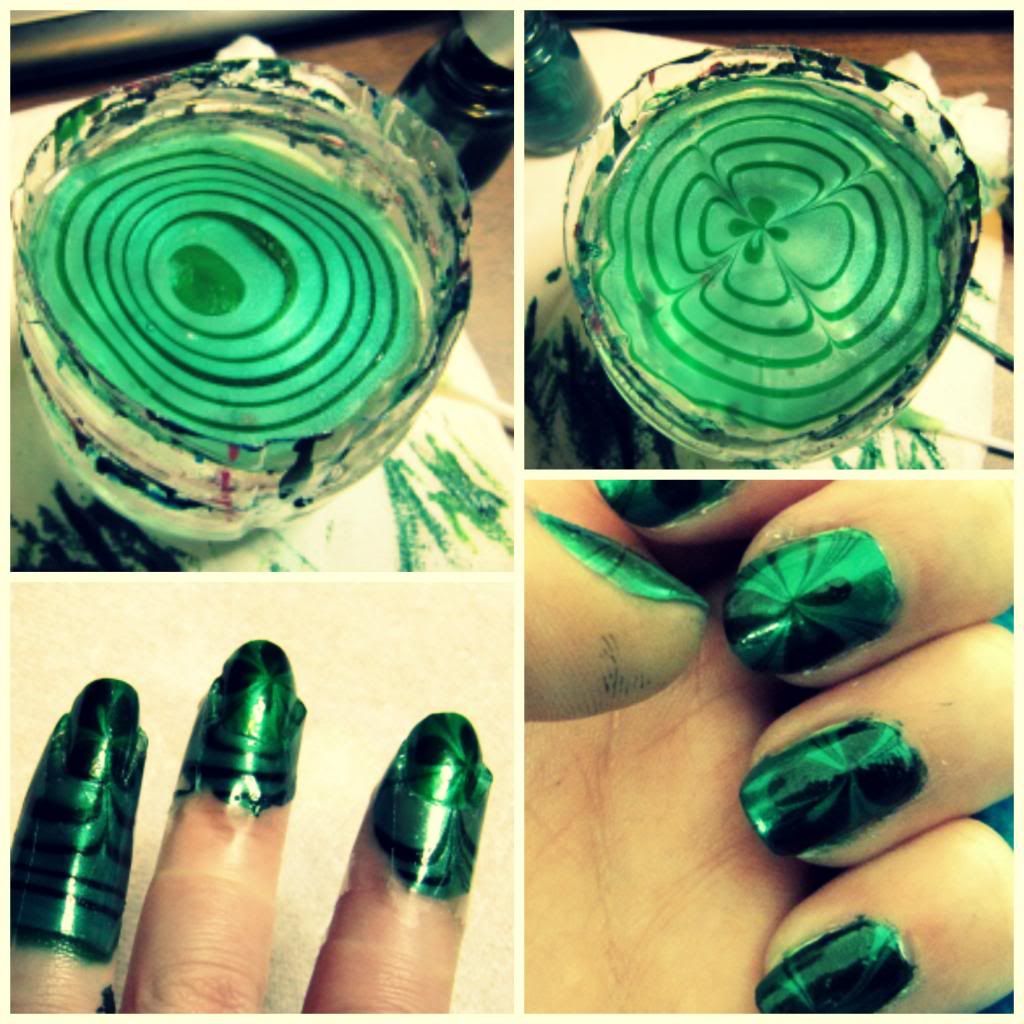 Below there are many more nail art designs for you to choose from. Try them out, experiment with your nails and have fun! Choose the design that will best suit your nail and your outfit.