"Small acts make a world of difference" – Blake Mycoskie
Blake Mycoskie is one amazing man! He is the founder of TOMS shoes and has been successfully running his company for a long time now. When I first heard about TOMS I fell in love with the story even before looking at the shoes. TOMS gives you the opportunity to give back in an easy way. When you buy a pair of shoes, TOMS gives a pair to someone in need. Meaning, not only is Blake Mycoskie amazing for coming up with the idea, but we are too! We're getting a fashionable pair of shoes and at the same time we're helping somebody else. How great would it be if we can do that with every single thing we purchase? Good luck to TOMS and trying to expand this great idea.
Something amazing about TOMS is that they have their very own Human-Powered Product Customizer. What you do is simply call the number on their website and provide them with 3 colors and 1 inspiration word for your custom shoes. Another fun thing is that you can watch the designer (Tyler Ramsey) live as he's customizing your very own unique TOMS.
I've got an eye for art so I was really excited to hear that you can buy a plain pair of TOMS and design them yourself! First off, don't use markers. This will just wash off and fade. Use sharpies and acrylic paint for your shoes to have that bright and vibrant color!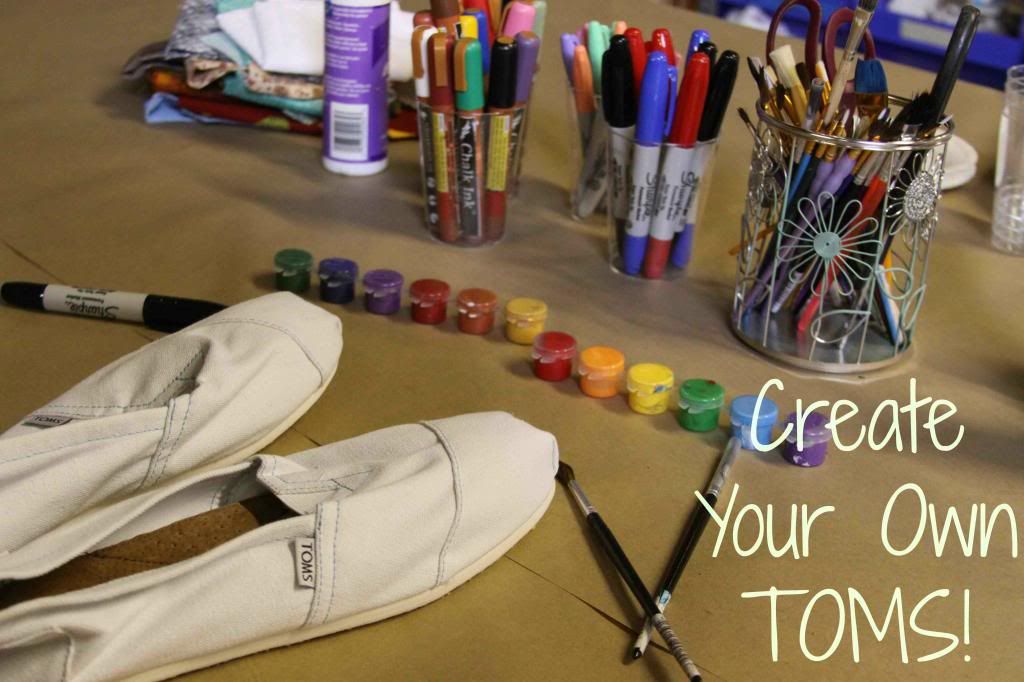 I can't wait to get my hands on TOMS for this season. They've got a wide range of different styles, designs and colors. They'll look great with a spring/summer skirt, ¾ pants, jeans, just any type of casual wear. To check out some of our favorite TOMS designs, take a look at our TOMS board on Pinterest, Facebook and Twitter posts. Let us know what you think about TOMS and what your favorite design is from the collection we've put together.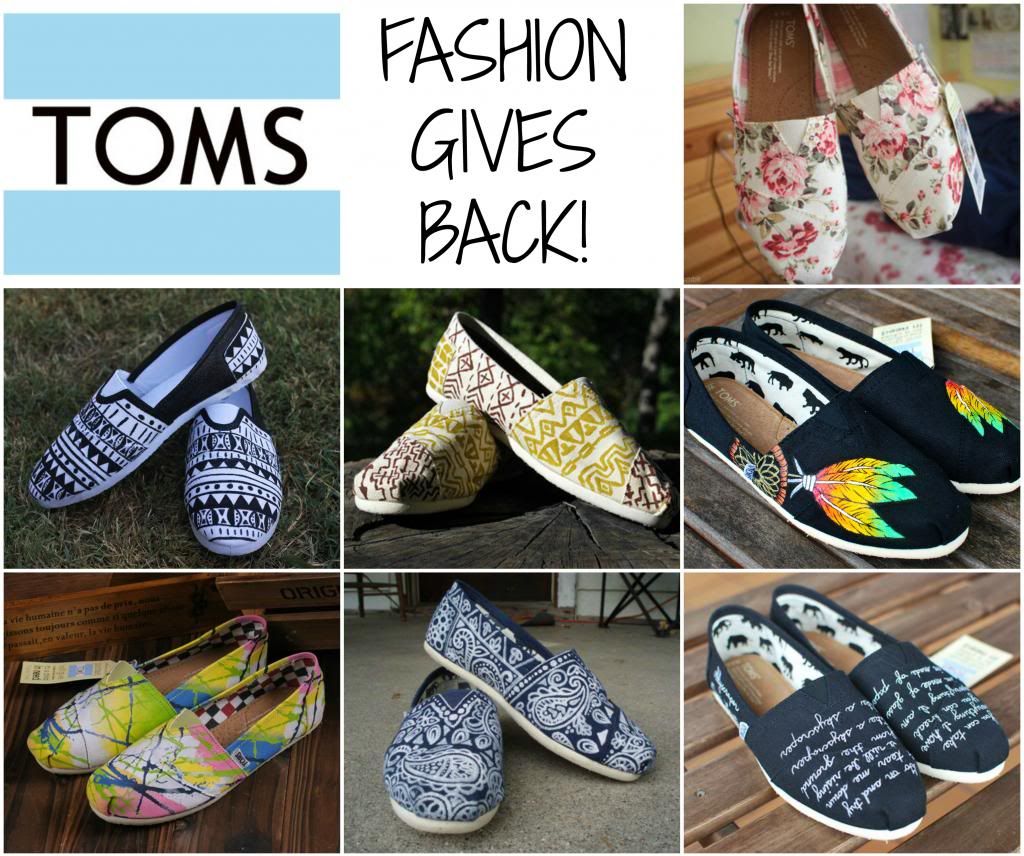 Source of pictures: google.com, pinterest.com