Ahh… smoothies are my favorite and a great breakfast choice! They are the perfect grab and go with an easy toss in the blender and away you go! And the best part is that they're full of flavor and nutrients. Smoothies are a great way to get more fruit/vegetable intake. The beautiful thing about homemade smoothies is that you know what goes into them, as simple as that.
Today, I want to share a couple of my favorite smoothies that are excellent to achieve that shiny healthy hair!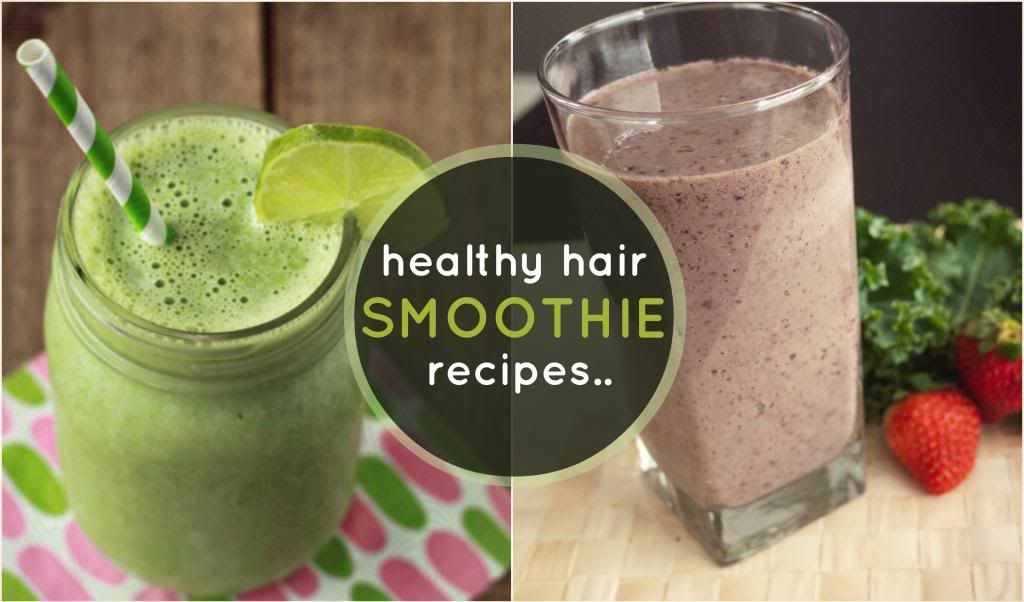 Glowing green smoothie
The reason why this particular smoothie is really beneficial for you is because it's nutrient, has all these yummy greens, fruits and vegetables, releases toxins from your body because of the fiber creating gorgeous shiny hair. Not only is it beneficial for your hair, but you'll also have more energy and it will aid in weight loss due to the high fiber!
Slice ½ lemon into small pieces
Slice one organic apple into small cubes
Slice one organic pear into small cubes
Chop celery into small pieces
Start by adding 1.5 cups of water into blender
Add one head of organic lettuce
Add organic spinach
(Blend at low speed)
Add chopped celery, apples and pear (and blend)
Add one banana (and blend)
Squeeze the lemon juice and blend one last time!
Healthy hair growth smoothie
This smoothie is packed with lots of vitamins and powerful antioxidants which is great for healthy beautiful hair. All you have to do is gather all the ingredients and throw them in the blender! 
Ingredients: 
Kale
Spinach
Ginger
Lemon
Orange
Frozen berries
Frozen banana
Coconut water
You can now start blending! There's no need for the exact amount of quantity for these ingredients. Just experiment and see what you like. For example, I personally love a lot of greens in my smoothies. When you're using powerful ingredients like kale and ginger you want to make sure that you're using a powerful blender that can really blend.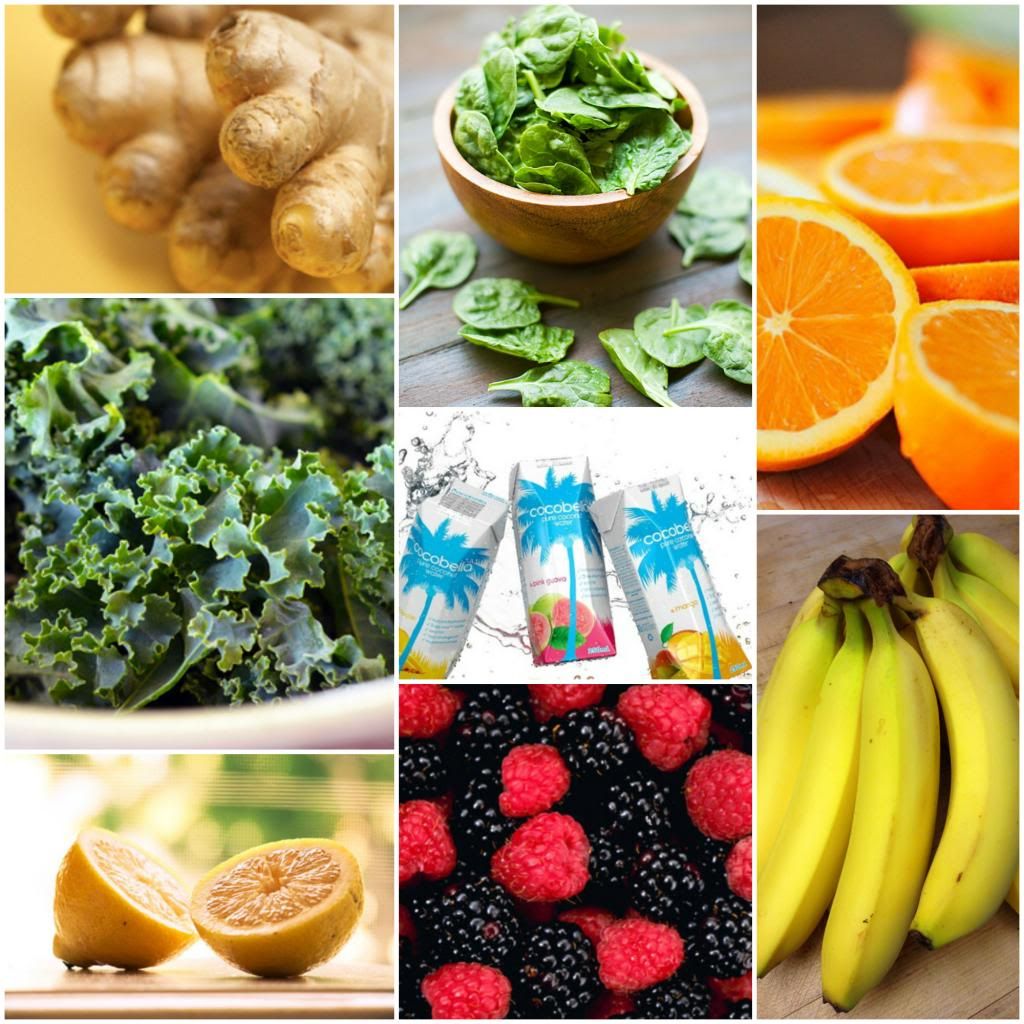 Enjoy your smoothies! 
Check out our other blogs that are all about beauty, health, fashion and style!