Hi everyone and Happy Wednesday to you all!
Beach waves! This is one of my favorite hairstyles. I've used many heating tools to find this perfect hairstyle, but I've come to understand that it's just damaging my hair, even if I'm using the best hair products! Think of when we were youngsters and our mom used to braid our hair to keep it together and the next morning you experience these beautiful curls… Gorgeous right?
Today I will be giving you a couple of tutorials on how to achieve the gorgeous beach waves hairstyle that's just really healthy and natural and the best part is that we won't be using any heat whatsoever, meaning it's going to keep our hair in beautiful condition.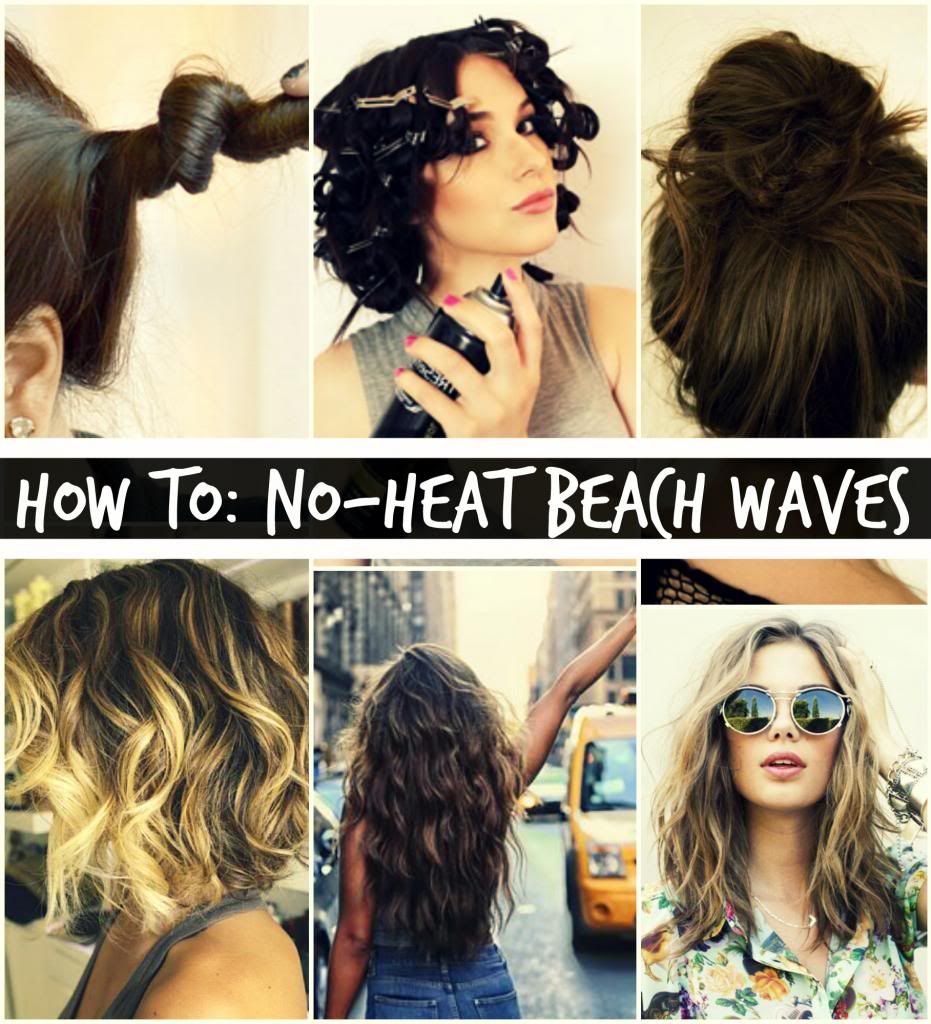 Curly/Beach waves – Bun
Step 1: Make sure your hair is freshly washed, washing all previous products.
Step 2: Dry your hair, though leave it a little bit wet and brush it with a detangling brush

so that there's no tangles.

Step 3: Grab your hair in a bunch and put it up above your head. You want to have the bun placed really high up on top of your hair and just simply twist your hair around and pop it into a bun.
Step 4: Leave it overnight and in the morning just take down the bun and Hairspray the hair for better styling.
Curly/Beach waves – Fingers and pins
Step 1: Split your hair in 2 halves and begin by taking out a 1 inch section and clipping away the rest of the hair.
Step 2: Spray water onto your hand and run your fingers until the section is damp.
Step 3: Wrap the section of your hair loosely around your fingers and using hair clips or bobby pins, pin the section in place. Continue with this same method until your whole hair is up.
Step 4: Spray the hair with spray and wait 30 – 45 minutes before letting the hair down.
Curly/Beach waves – Twisting sections
Step 1: Split your hair into 2 sections.
Step 2: Twist both the sections and tie them into 2 little twisted buns.  
Step 3: Spray with hair spray.
Step 4: Let the hair down the next morning for natural beach waves.
Source of pictures: www.google.com