Summer is here, meaning early morning workouts or late in the evening, when the weather is nice and cool. Now, we all love music, right? I can't imagine my life without music. There's always something playing in the background in my every day life. While I'm driving in my car, at work, at home or even when I'm outside somewhere enjoying a coffee. You can tell that I'm obsessed with music, I've even skipped a day of workout because I forgot my headphones at home. Today I wanted to share some of my favorite pump-up workout songs. Not only are these my favorite songs, but I've come across to the actual songs on many other peoples lists when searching "Workout Music". I'm not someone that's picky about genre, I like all music with a good beat. This is why you'll come across to pop, electronic, rock and even classic rock songs on my list. Before you take a look at my list of songs and workouts, I just wanted to point out 5 reasons why you should listen to music when you work out.

1. Music puts you "in the zone"
2. A good beat can help you keep pace.
3. Music makes you want to move.
4. Music can up your tolerance for pain.
5. It can maximize your workout.

Now, let's get to the music and workout. Enjoy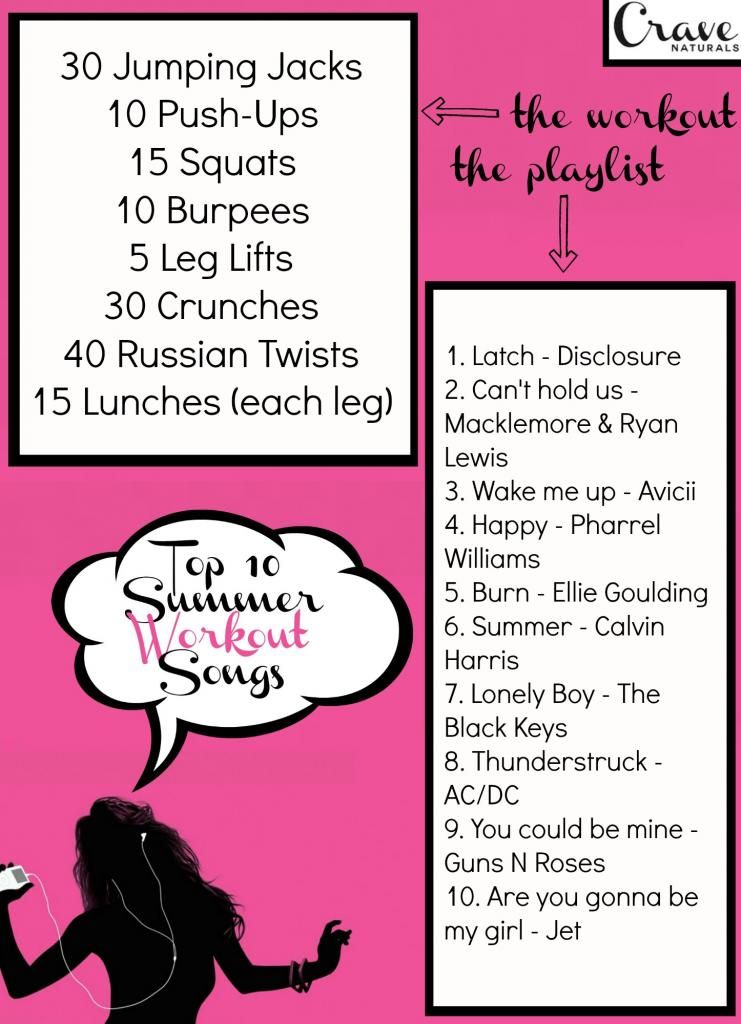 Below I've shared a couple of the songs that are in my list for you to listen to while you're on our website. Don't forget to check out our other blogs about OneSong Workouts, Beauty, Fashion and Style. Thank you. 
Latch - Disclosure feat Sam Smith
Lonely Boy - The Black Keys 
Summer - Calvin Harris
What are your favorite songs to workout to? I would love to expand my workout playlist, please do share..