***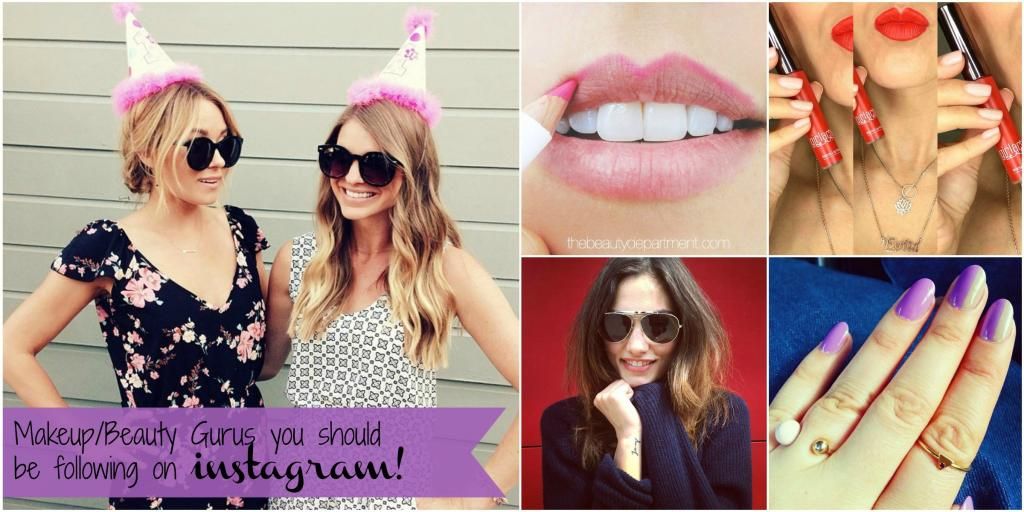 ***
Don't we all just love Instagram? I personally have Instagram up on my Home screen on my phone, that's how much I love it! I'm either on there checking out friends photos, celebrity pics and videos, and my favorite, beauty gurus with tips and tricks! These women know it all. They're all about beauty, makeup, fashion and style, and never leave their followers disappointed, meaning that they're always posting something fun and interesting. Today I wanted to share my top makeup/beauty gurus you should be following on Instagram, that you will too get obsessed with once you follow! 
Evita Polizzi is a certified makup artist from Los Angeles. Her Instagram is full of makeup how-to's and trends. This is a must-follow if you're into professional makeup tips and how-to's. 
***
***
Fleury Rose is a fabulous nail artisan and celebrity manicurist. If you need nail art ideas or an inspiration, this is your lady! 
***
***
The gorgeous American television personality, fashion designer and auther is a must-follow on Instagram. Lauren often posts pictures of her gorgeous hair and the gorgeous pieces of clothing she's wearing. If you're looking for an outfit idea for tonight, then this is your lady! 
***
***
This is one fun and gorgeous account to follow. They're all about beauty, makeup, fashion and style! If you're looking for some great ideas and beautiful pictures to heart, this is the Instagram account for you! 
***
***
Beauty/makeup tips and tricks, tutorials, product reviews, you name it! The Beauty Department is your daily dose of pretty! If you're looking to learn new beauty/makeup tips and watch fun tutorials. If you want to check out their full video tutorials check them out at youtube/beautydept 
***
***
Don't forget to check out our account on Instagram!